Before I launch into today's BRILLIANTLY written article I sort of feel like I need to put a big asterisk up front.  First, I have no delusions of grandeur. I know there aren't many people who are willing to subject themselves to my brand of dumbassery, and follow my little blog, so I want to apologize upfront.  I just re-read everything I wrote today and, if you didn't know me, you would think I was quite the chest-beating, tool-welding, animal-shooting, rather "crap outside" sort of Alpha male.  I'm really not…but I'm not really a "girlie man" either. Come to think of it, I'm really not sure I have much of a "feminine side," but if I did, I'm pretty confident I wouldn't stop touching it.  Several years ago I wrote one of my favorite articles entitled "Things I Want My Sons to Know." It was basically advice I wanted my boys to grow up knowing.  And then, more recently, I wrote an article entitled "The Worst Generation" where I discussed a few….hmmmm….oddities about the current generation.  All of that got me thinking about where we, as men in society, are screwing up.
This is the paragraph where I will lose half my readers.  I'm going to get religious on you for just a second, then I'll go back to writing like the heathen that I am. There is a scripture in the Book of Mormon.  A father, named Lehi, is dying.  He calls his sons to him to give them his last words of advice.  Here is some of what he said: "…arise from the dust, my sons, AND BE MEN…Awake, my sons; put on the armor of righteousness. Shake off the chains with which ye are bound…" (2 Nephi 1:21, 23 emphasis added.)
OHMIGOSH!!!  If we could do that.  If we could all just BE MEN.  
Now with this paragraph I'll lose my other reader.  When I first started writing today's article I was all, "You know, gentlemen, ofttimes when we engage in said behavior, the outcome is such…"  That just doesn't convey how I feel.  Very often, when speaking to men about manning up you need to be blunt.  I don't want to say "ofttimes," I want to say "when you act this way you're being a dick."  That's not being hypocritical.  For my liberal friends the word "hypocritical" is a fancy way of saying…PAUSE…what the hell am I saying…every liberal knows what the word hypocritical means.   I'm not being hypocritical…I'm being…paradoxical.  For my liberal friends the word "paradoxical" is a fancy way of saying: sometimes I'll quote scriptures, and sometimes I'll swear.  I might quote you a scripture and then tell you you're a piece of shit. That doesn't make me a hypocrite, it makes me a man.  It's two sides of the delightful coin that is I.  This may sound weird, but I'm actually really proud of the man I should be.  I'm just no where near there yet. 
So…I'm going to tell the ladies to stop reading.  This is for men only.  Gentlemen, let's get started.  
Selfies: The selfies have got to be toned down.  If you're with someone you get a pass.  If you can't be in the gym, or in a hotel room by yourself without taking a picture…it's weird and WAAAAY vain.  (Remember, this is for guys only.  If there are any ladies still reading this…Look at you being all rebellious!  You go girl.   You're not going to let me tell you what to do.  Hell yeah, you keep reading!!  That's awesome….Also, feel free to keep taking selfies.)
Take responsibility: If you can't feed 'em, don't breed 'em.  Having kids doesn't make you a man.  A real man creates a family and takes responsibility for it.  Feeds, clothes, shelters, protects, educates and does everything he can to make sure his children don't grow up without a father. That's what makes you a man. Any animal can breed.  If you can't afford condoms, you can't afford kids, and you shouldn't be having sex.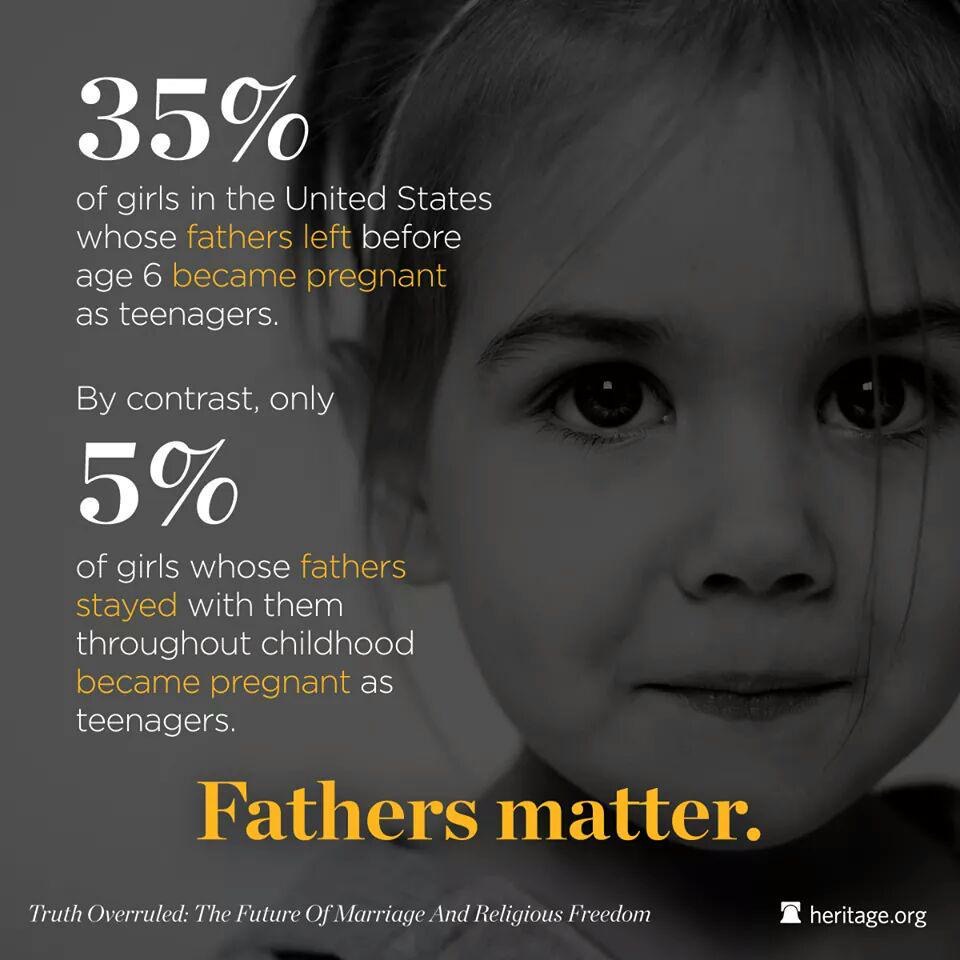 Stay committed:  All men look.  It's hardwired into us.  If you're not finished chasing skirts, don't get into a committed relationship.  If you get married and decide chasing skirts is still for you, get a divorce first.  Don't put your family through the pain of an affair.  If you make a mistake, make it right. Redemption and forgiveness is real.  In his book Love Must Be Tough Dr. James C. Dodson said, "Of all forms of disdain that one individual can show for another, there is none more profound than blatant infidelity."  If you are blatantly hurting your wife and family, even if they don't know it, you're a piece of shit.  Grow up.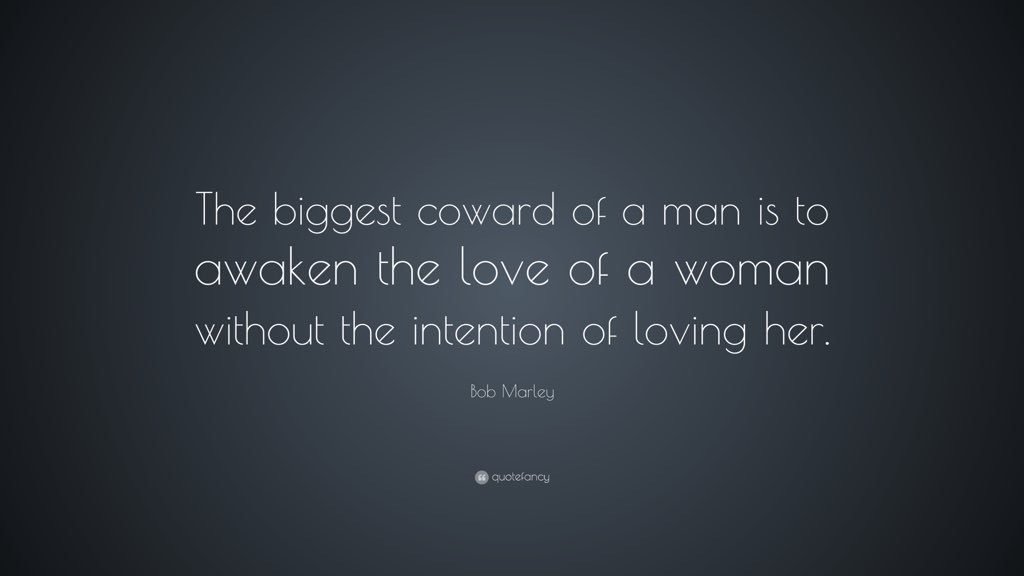 Don't use too many emoji's: I don't mean to get all emojnal on you (see what I did here?) but it needs to be toned down.  A few, every once in a while is okay.  If your girlfriend or wife, is being difficult and you say something like, "You're being a

"  and you insert an emoji of a bee…Trust me you're the one who is being a little bitch.
VOTE: You can't complain about the country if you don't try to fix it.  If studying the issues is too much for you, or not your thing, grow up and do it anyway.  At a bare-ass minimum figure out what your core values are and then vote for the party which most closely mirrors those values.  Just don't be a sheep.  Listen to, or read both sides of the issues.  Don't let anyone TELL you who to vote for, even if they are famous.  Seriously guys, why the hell is there a "Gender Gap" in voting?!  Man up and vote.    
Anything worth fighting for is worth killing for:  For my  liberal friends, get your panties out of a wad.  I'll admit that title is a smidgen too much.  There are maybe three to five things worth killing for, it's about the same list of what is worth fighting for.  Family and country?  Absolutely.  Someone cuts you off in traffic, takes your parking place, steals your TV,  or spills beer on your favorite shirt?  No. If you get in a fight over something like that, you're an idiot.  Stop being a dick.  You aren't given strength to punish others, you are given strength to uplift those around you.  Take a stance. Fight for those who can't fight for themselves.  Defend and fight for others, don't pick on and make fun of them.  That would make you a bully.  Only bullies like bullies, everyone else thinks they're pricks.  
Fight real battles: Evil is real.  Fight it, however you can, and however fighting looks like to you.  Too many men hide behind the idea there is no right and wrong.  There is.  Too many are scared to fight real battles and so they create proxy ones: video games, or chasing women for instance.  Use your God given skills.  Could be, "you know like nunchuck skills, bowhunting skills, computer hacking skills…"  My skills are sucking in my gut while stepping on a scale, eating chocolate covered cinnamon bears, and every once in a great while, I can successfully string three sentences together.  Yours might be helping your neighbor fix their broken car, smiling at others, being kind, opening doors for women, mowing a single mom's lawn, complimenting people, or helping an underprivileged child learn how to read.  The point is to live outside of yourself.  Look for ways to be of service to others.  I saw a quote the other day that said, "If service is beneath you, leadership is beyond you."  Think about it.  Be the good man you are capable of being.  
Shake hands like a man:  If you and I are shaking hands and you give me a limp-handed handshake, you are acknowledging to me, non-verbally, that I'm in charge.  Man up.
Stop pushing your fears onto others – don't inhibit someone else's freedom: For example, if guns aren't your thing, don't own one.  Don't try to enact laws to take them away.  "But Danny," you whine, "there is no reason anyone should own an AR-15."  There is no reason anyone should be a whiny little bitch either, yet here you are (I don't even own a gun like that, all my guns are girlie).  If being able to defend yourself and your family isn't high on your priority list, you would rather sleep secure in the knowledge the police are just a phone call away, I respect that.  Stop trying to take away guns, or inhibit others from purchasing one.  Stop being a baby.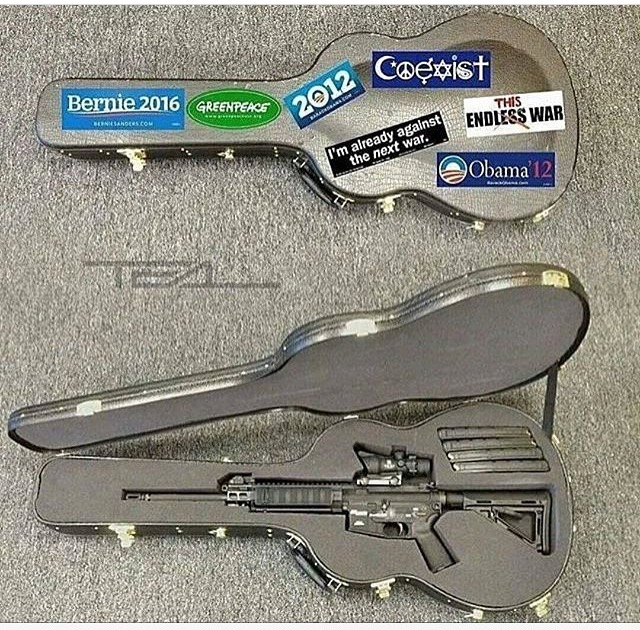 Stop watching porn:  I remember when I was a teenager, George Michael came out with the song "I want your sex."  It was scandalous.  Several months ago I was at a convenience store, getting my first dose of daily caffeine, when I realized I could hear moaning.  I looked around and discovered the guy in front of me was watching porn on his phone.  IN THE STORE.  My how times have changed.  I regret soooooo much not saying something.  I should have.  Pamela Anderson, who has been featured in Playboy 15 times, recently came out against porn.  She said it's for losers.  She wrote, with co-writer Rabbi Shmuley Boteach, "We're not here to moralize or judge people on porn viewing, we're rather saying that when porn becomes a replacement for real, live, sexual interactions between loving adults, we're all in trouble. When the impersonal nature of porn supplants the passion and intimacy of real lovemaking, then we've lost the ability to connect. And the growing addiction to porn is creating a level of sexual desensitization that requires a national conversation. Porn is teaching men to view women as caricatures who are all cover and no book, all form and no substance. Both men and women deserve better."  In other words, it changes how you treat women, it changes what you want from women. It warps your ideas of what sex is and should be. Go find a real woman. Treat her with respect. Stop with the porn.  It's turning men into sadistic pricks who treat women like objects.  Like Pamela said, it's for losers.  
Save:  It's not about how much money you make, it's about how much you save.  I am painfully aware that the first half of my life I effed this up.  This second half is going to be completely different. I'm not going to stop until my bank account looks like a phone number.  Right now I'm a fiftybucknaire, but it's a start.  Life craps on everyone.  If you have a little cash stashed away, just in case, it will make life SOOOOO much easier.  When you do spend money, spend it on experiences and other people, stop buying crap you don't need.  It's stupid to spend money you don't have, for stuff you don't need, to impress people you don't know, or possibly even like.  Money can be a great thing…if you use it to help others.  It is almost impossible to have charity if your cupboards are bare.  Stop wasting it on stupid crap.  Use it to enrich your life and the lives of others.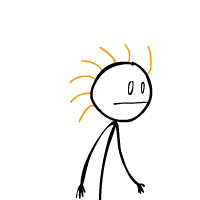 Educate yourself: Free education already exists.  Debt happens when you want a piece of paper that implies you're smart.  Whatever you do in life, be educated on how to do it.  If you are just starting out, PUT IN THE TIME.  Do it.  To be successful you are going to put the time in anyway.  You can do it when you are in your twenties, studying, with a little kid crawling around, or you can put the time in when you are in your forties, at 3 o'clock in the morning, selling stuff on ebay,  just to make ends meet, with your wife asleep behind you.  I would suggest putting the time in while you're young. Sacrifice whatever you have too. Educate yourself.  
Be a rock:  If the world is going to hell, things aren't working out, make sure your significant other, kids, friends, co-workers, or whoever you are with, feel safe.  Staying calm when the crap is hitting the fan isn't being naive, it's being a leader.  John Wayne once said, "Bravery is being scared to death, but saddling up anyway."  Saddle up.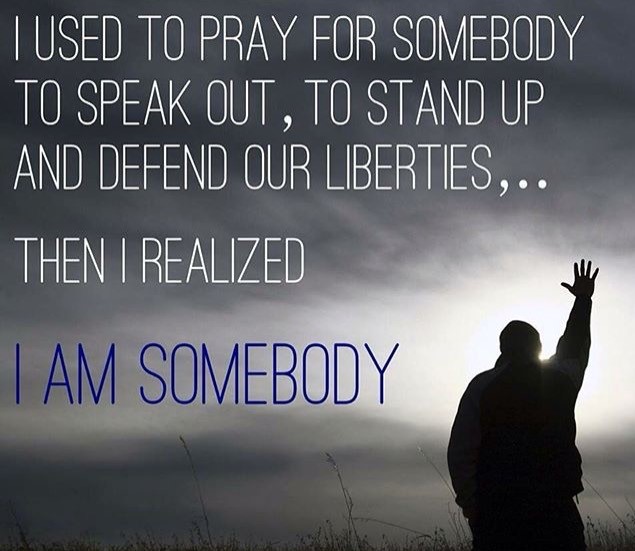 Stop correcting people:  If someone misspeaks, but you know what they meant, shut up. Don't correct someone just to correct someone.  Everyone knows something you don't, even the dull and ignorant. Everyone has something they can teach you. Go into every conversation with a touch of humility.  You are not always a professor and class isn't always in session.
Look on the Bright side:  I'm sure you have heard the saying, "Life isn't fair."  Guess what I tell my kids?  That's a lie.  Life IS fair.  Good people get crapped on all the time.  Sometimes life sucks.  It's harsh. It isn't easy for anyone.  You have two choices, you can whine and pout about it or CHOOSE to look at the bright side.  You can appreciate wherever you are and the opportunities you have.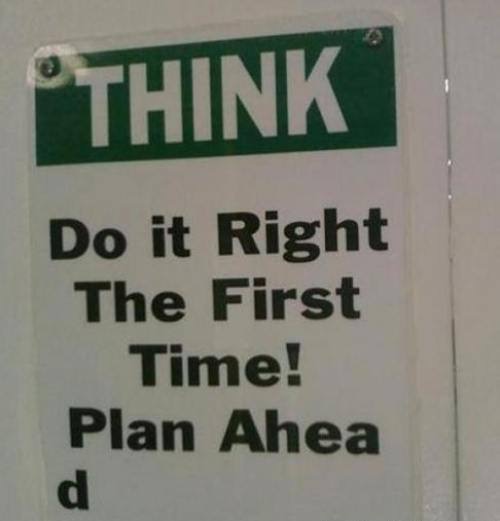 Get a job:  Any well, able-bodied man who would willfully transfer the support of his family onto someone else is a piece of shit, whether the transfer is to family or government.  Everyone falls on hard times.  If you need help in the short term, that's okay.  Family or government can be used as a safety net. But if you use either as a hammock, mooching off society or your family, you're a piece of shit. Get a job, whatever it is, and then work your ass off. Be better than your wage, tough it out. Climb the ladder of success.  Too many men think they are above doing certain jobs.  You're not.  Remember this life is on you.  If you're happy or successful it's up to you.  Stop blaming whatever outside forces are conspiring against you to make you miserable…'cause they just ain't there.  Take control of your choices, control your thoughts and your life…or shut up.  
There is nothing wrong with being old fashioned:  There's nothing wrong with saying "sir and ma'am." Stop hiding behind technology.  If you are going on a date NEVER text that you are there.  Be a man and get out of your car, walk up to the door and get her.  HOLD THE DOOR OPEN FOR HER. This is true whether you are newly dating, or you've been married for fifty years.  Treat all women, children and the aged with respect.  
I could keep going, but I'm going to stop here.  I want you to know if anything I wrote today offends you, from the deepest recesses of my soul, I don't give a shit.  Our society is becoming emasculated. Our men are weak, soft and vain.  Get your panties out of a wad and man up. Don't be afraid to speak up.  There is nothing wrong with being a little critical or a little judgmental. A friend once told me, "As men we need to feel free to cast a 'What the hell were you thinking?' from time to time."  I'm tired of watching our society being destroyed by guys who don't know how to be men.  Figure it out.  
Watch some John Wayne movies if you have too.  
Lifezilla:  Waaaaaay better results than just mistletoe alone.  Trust me.