By Josh Loveless 2014 Candidate for U.S. Congress (State of Texas, 3rd District)
Many who don't know me well might be surprised to learn that in high school I was quite the accomplished debater and orator.  I have box full of local, state, and national awards, trophies, and medals somewhere in storage.  And that doesn't include the ones that my team mate and I earned while practically refilling an entire trophy cabinet by ourselves over two years.
For those who've never tried it, debate is an art form.  It is built on logic, but is effused with human emotion.  It can be both highly infuriating and highly rewarding in the same moment.  I had a formidable reputation as a result of having brought some of the best debaters in the state to tears.  Sometimes these were tears of frustration, and at other times tears of laughter.  But I learned something very important during those debates:
Truth, logic, and right thinking don't always win the public.
It's a sad, but a true fact.  The best debaters learn very early on that even though facts and logical argumentation are important, they're not nearly as important as style, dramatic presentation, and conveying conviction.  It's something you are forced to take into your core.  This is because you will be forced (and often) to defend a position you do not agree with, one that may even be diametrically opposed to your beliefs.  It was in these debates that I am sad to say I was the most effective.
I did this by creating very specific arguments that were intentionally infuriating logical fallacies, so effective that they could not be ignored.  My opponents would then attack these arguments while ignoring certain facts, or making themselves look ridiculous.  In debate, or in philosophy, this is known as a straw man.  The Brits across the pond call it an Aunt Sally.  The structure of a straw man goes like this:
You take position 1 (For example: Excessive eating of calories can lead to obesity, therefore we should limit the number of calories we eat).
Opponent takes position 2, an intentionally distorted version of position 1 (For example:  If people don't eat enough calories they could starve, therefore your true desire is to starve people to death).
There are many ways to make this work, this is just the most basic example.  You can read more about straw men arguments in all their flavors here on Wikipedia.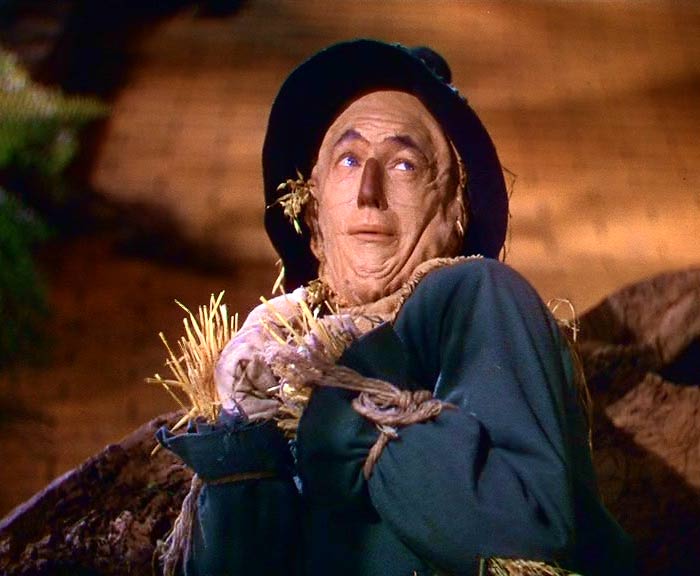 Notice that in the straw man used above your opponent never actually addresses your contention or conclusion.  The facts and logic are ignored and the argument instead becomes about you, or your fight with an imaginary opponent.  That is the real trick to winning with straw men.  When you know you are using a logical fallacy to win, you have to make that fallacy so personal, so salacious, and so insidious that your opponent appears to have no choice but to address it.
If you let it stand that you wish to murder people by limiting what they eat until starvation, well then everything else you say for the rest of the debate is suspect.  Thus you end up attacking something that isn't real, or in other words a man made of straw.  The more calm, cool, and collected your opponent is when delivering the fallacy, the more likely people are to believe it is true.  The debate then becomes a matter of emotion, while fact and logic are forgotten (at least until it is most convenient).
You've probably recognized straw man tactics before in our national discourse.  It's the oldest trick in the politician's playbook.  Make no mistake, this tactic is used by both sides of the aisle.  However, I am shocked by how excessive the use of straw men has become, especially by our president.
Barack Obama's entire 2012 campaign against Mitt Romney was a series of straw man arguments that were propped up by the press.  Here's an example:
Mitt Romney chooses not to release complete versions of his tax returns for a small number of years.  The Obama campaign (and surrogate Harry Reid) first says this is dishonest, and then begins to 'calmly' imply that the reason is clearly because Romney is a tax cheat and a felon.  Instead of debating the merits of Romney's proposals, or Obama's record, the national discussion turned to Mr. Romney's supposed crimes.  It even went so far that media elitists issued rewards for anyone willing to release Romney's financial documents or implicate him in a crime.
Since winning the election the logical fallacies have not been mitigated, instead they appear to have multiplied.  The President has made straw men out of nearly every major issue facing America today.  His entire Inaugural Address was a series of these types of arguments, even sometimes contradicting himself.  The following quote is merely one example:
"We must make the hard choices to reduce the cost of health care and the size of our deficit (true). But we reject the belief that America must choose between caring for the generation that built this country and investing in the generation that will build its future (fallacy),"- Barack Obama (parenthetical comments were added by me).
This argument implies that his political opponents have taken a position stating we must in fact choose between our children or our grandparents; that conservatives are 'chomping at the bit' to sacrifice one for the other.  This entire premise is false.  Congressional Republicans are not currently seeking any repeal of entitlement programs with the exception of Obamacare.  They are however suggesting that we must shore up the weaknesses of these programs; reign in the spending, and make them more effective.  Or contrariwise we can do nothing and watch them fail.  That is the real argument facing America.
As a seasoned debater I can tell you there are typically three situations in which someone will use a straw man argument:
You do not understand your opponent's argument, or have no logical or evidentiary counterargument that can stand on its own.  You strongly believe you are right, but don't know how to back it up.   To win you must instead crush your opponent by making him or her so emotional that no one listens to the actual argument.
You wish to distract your opponent.  During the distraction you may submit an occasional, potentially valid, position (usually some sort of heavy disadvantage) that is lost on your opponent because they are too focused on the insidiousness of the straw man.
You are forced to defend a position you don't believe and you know what you truly believe is unacceptable to the judging party.
It is my opinion that all three of these reasons are the drivers behind the way Obama addresses his opponents.    It is his intention to crush Republicans and win the argument, regardless of the consequences.   The ends justify the means.
Despite their potential effectiveness there is a serious danger in using straw men.  If your opponent or the judging party is trained to recognize these types of attacks you lose complete credibility.  You in fact become a man made of straw to them because you clearly have no valid counterargument, you clearly do not express your core beliefs.  Any straw man can be easily burned to the ground or blown away.
Barack Obama is a man clearly made of straw arguments.  Not in his two campaigns, nor in the last four years, has he offered a single acceptable plan for tackling our nation's biggest problems (even to his own party).  The U.S. Senate hasn't passed a budget in over four years.  That doesn't mean it hasn't debated a budget.  The White House has submitted a proposed budget each of these years, and each year it has been so thoroughly rejected by both parties that it is a running gag.  In fact, Obama's last budget proposal was rejected by the Senate 99-0.  Not a single vote in the affirmative, not even from Harry Reid.
Republicans need to learn how to address these straw men in the correct way.  To win against these kinds of tactics we first have to learn to recognize them.  Once we see the straw man we must never, ever, take the bait and debate the fallacy.  Instead we need to clearly point out that the President has said nothing.  That he has not addressed the problem surrounding the argument, and has clearly offered no plan to abate it.  We need to show the people what is actually in the President' proposals, calmly and coolly, and then let the American people decide if they like them.
I think if we took this approach, never allowing the debate to become personal, I believe Obama's policies would be rejected by the majority of Americans.  Instead, by attacking Obama personally, by getting overly emotional about our declining rights and values, we play right into his hands.  When we play into his hands the media is sure to make us look like the illogical, dangerous, fanatical, racist, war mongers his party has painted us into.