Before I launch into today's brilliant article I want to tell you about a scheme I came up with.  I'm gonna start placing little ads in my articles in the hopes I can start making some sweet cash money.  They'll be really subtle.  You probably won't even notice them.  Tide® with Bleach.  I hope it works.
Anyone who knows me knows I could never be described as a "man's man."  I don't know a thing about car repair, I don't own a truck, I'm not a huge sports fanatic, I currently don't have facial hair (although that changes often and without warning), and if given the option of crapping inside or outside, I'll choose inside every time.
I like watching Basket Ball.  I don't understand soccer, to me it's as exciting as watching male models jog for two hours (*ding*…which is probably why my wife enjoys watching it.)  I will probably watch one or two football games a year.
So what qualifies me to write about the NFL?  Ab-solute-ly nothing.
I've just noticed the NFL has been in the news a lot lately.  Now in my mind the NFL, and those who support it, are manly men. I think of the NFL, and I think of big guys who shave with glass and crap muscle.  But everything in the news lately is just a bunch of wussy stuff.  First there is the whole "Washington Redskins" name controversy.  Seriously?  After eighty years someone gets their panties in a wad because of the name?  Waaaaaa!!!  Personally, I hope the franchise doesn't cave because of the PC bull crap.  If they start losing revenue, I can see doing what you have to do to keep the institution afloat.  Until then?  Go SKINS!!!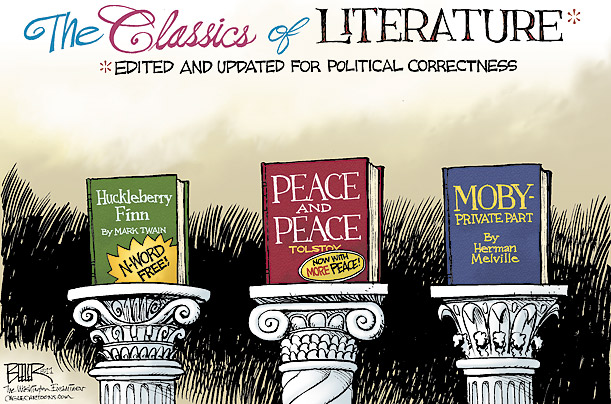 The next recent thing was the Miami Dolphins "Bullying scandal."  I haven't really followed it, all I know is one 300 pound muscley man, was being mean to another 300 pound muscley man.  The second 300 pound muscley man, the one whose feeling were hurt, instead of having a calm, cool, sit down, man to man discussion with the first 300 pound muscley man about their difference, or even a testosterone filled raging fight with each other, chose instead to tell the world his tender feelings were hurt.
Again, I have barely followed it.  It just seems to me, as a non-manly-man, that when we, as a nation, start talking about the tender feelings of 300 pound NFL millionaires, the wussies has won.
The last thing was the recent story of the NFL rejecting an "offensive" proposed Pro-gun commercial for the 2014 Super Bowl.
Here is the "offensive" commercial:
If you watch it you will see there isn't a gun mentioned.  At the very end there is a logo with a gun, apparently the company is willing to replace the gun logo with a picture of the American flag with the words, "Shall not be infringed."
Still too offensive.
Now, I'm a reasonable man.  I think the NFL can accept or reject any commercials they want.  It just seems to me that beer is a contributor to more deaths in the United States then guns are.  I'm willing to bet there will be a bunch of beer commercials.
Hmmm…
So the other night I was driving home listening to the Rod Arquette Show on the radio.  (Rod actually mentioned my BRILLIANTLY written article "Obama – Worst President EVER" on his show once  – it made me feel really good.)  So any ways, Rod was talking about this story and one of the callers asked if it this commercial was "good for the country."  I did something I have never done before.  I called in.
I told him during last years Super Bowl, of all the beer, Doritos's and Go Daddy commercials, the only one I remembered was the one where Paul Harvey was talking about God creating a farmer.
I'm not a farmer.  I don't even own a truck.  And yet this is the commercial that resonated with me.
Again, the NFL is a business.  I get that.  They can do whatever they want.  If they want to reject a pro-gun commercial that is up to them, but to the question "would showing it be good for the nation?"  I think yes.  In my little brain there is nothing wrong with reminding people about values.  Protecting your family is a value.  Protecting your family is every parent's responsibility.  Protecting your family is a God given right.
LIFEZILLA:  Just like heaven.  But without that awkward "dying" part.