I Hate to Cloud the Issue with Facts
On Friday, December 14, 2012 a deeply troubled man entered Sandy Hook Elementary School in Connecticut killing 20 young children and 6 adults.  As a father I can't even begin to imagine what the parents are going through.  Because of my deep sympathy I have struggled, and struggled to write about the annoying knee jerk reaction to increase gun control that is being touted by the media and politicians.  But I need to.  Rahm Emanuel, former Chief of Staff for President Obama, said it best with his famous quote, "You never let a serious crisis go to waste."  I think any politician who could come up with a phrase like that is an opportunistic jerk.  When feelings are tender and passions are high is not a time to make long term policy.
Let's put some stuff into perspective.  On the Friday morning, before this tragedy happened, I was on Yahoo looking at the news.  I saw a little article that talked about a man going into a school and stabbing 22 children before being subdued.  I learned there had been six knife attacks like this in a seven month period in 2010 were nearly 20 were killed and more than 50 wounded.  This happened in China. Why isn't that being widely reported?  Simple, it doesn't fit the narrative that guns are the problem.  After the tragedy in Connecticut, I went back to Yahoo to bookmark the China story and couldn't find it.  I actually had to do a Yahoo search (I'm sure the entire search staff of Yahoo were high fiving each other).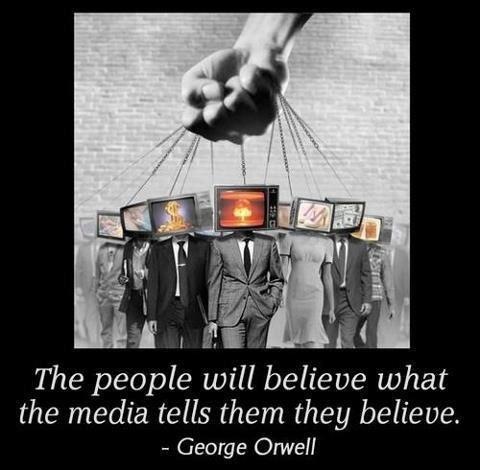 Some more perspective: For years the biggest mass killing in US history happened in Bath, Michigan in 1927.  Apparently the man felt the government raised his taxes so high he had to foreclose on his land.  The government used the land to build a school.  This sick individual retaliated by setting off a bomb that killed 44, including 38 children.  No gun was used.
And a little bit more perspective: Timothy Mcveigh killed 168 innocent people. 19 were under the age of six.  He injured over 680 people.  He didn't use a gun.  He used fertilizer, racing fuel and a box truck.  You can still purchase all these items.
What's my point?  Murderers are going to murder.  Evil is evil and evil is real.  Closing your eyes denying it exists won't help.  That will only cause a paralysis when it crashes into your life.
"But Danny," you whine, "it just makes sense that fewer guns mean less crime." Hmmmmmmmmmm no.  It really doesn't.  Let's look at two major cities in the United States, Chicago and Phoenix.  Chicago has some of the most strict gun laws in the nation, Phoenix the most lenient (you can carry a gun without a permit in Phoenix).  Gun crime violence in Chicago is TWICE as high as Phoenix.   I hate to use things, like I dunno, facts and stuff, but it's true. Another fact, in 2007 a study from Harvard University concluded there IS a correlation between gun ownership and murder.  But it isn't what you think.  Where gun ownership increases, violence and murder decrease.  Hmmmm?  Harvard is hardly a right leaning organization.  From the study:
There is a compound assertion that (a) guns are uniquely available in the United States compared with other modern developed nations, which is why (b) the United States has by far the highest murder rate. Though these assertions have been endlessly repeated, statement (b) is, in fact, false and statement (a) is substantially so.
"But Danny," you continue to whine, "lots and lots of other countries have restrictive gun laws.  We come across as hillbillies."  And!?!?!?  Again I hate to bring up facts.  Whenever any city, state or country institute more restrictive gun laws they experience an increase in almost every form of violent crime.  Canada, England and Australia all experienced double digit increases in violent crime immediately following their most recent crackdowns.  And if you look at Switzerland, where half the citizens own guns, they have the lowest crime rate in the world.
"But Danny (sob, cry, sob) do we really need citizens to have ASSAULT RIFLES (sniff, sniff)?"  Pffffffffffffffffffffffffffff…okay, full disclosure.  I own guns, but I have never considered myself a "gun guy". I like the fact I can own them.  It is my Constitutional right.  What part of "shall not be infringed" do people not get?  I was watching the news the other day and this guy was whining about "semi-automatic weapons".  Again, I'm not a gun guy, but even I know the phrase "semi-automatic" means you have to pull the trigger every time you want a bullet to come out. I guess the word "automatic" sounds scary.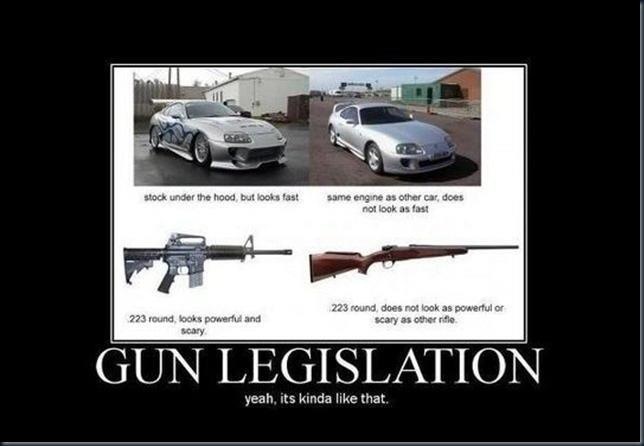 The United States isn't the only country in the world to deal with the problems of mass killings in schools.  Israel and South Africa have faced similar problems.  Do you know what they did?  They armed the teachers and administrators.  If you think about it, we hire people who love kids.  We trust them to teach, why not trust them to protect?  I've heard some suggest hiring security guards for every school.  Again, this is a knee jerk response. Taking the money it would cost and putting that on the back burner, to properly guard a school you would need around 6 or so guards.  That is six people who would be VERRRRRRRRRRRRRRRRRRRRRRY bored 99.999999999999% of the time.
There were 8,583 murders last year that included a gun in the United States, in a country that has an estimated 300 million guns. I can't even figure out what the percentage of guns NOT used in a murder is.  I think if the states had mandatory prison time for any crime that included a gun the usage would go down.
I know these aren't answers.  They are suggestions. No gun legislation would have prevented the tragedy of December 14, 2012.  No one, as an individual, can control the morality, spirituality or mental health of others.  If someone is determined to be violent they will figure out a way to do it. Banning guns won't save lives.  Banning guns make the problem worse.
The founders gave us the 2nd amendment to insure we could always have the 1st.
LIFEZILLA:  Trust me, it works SOOOOOO much better than just mistletoe alone.